Please note that there are price breaks per pound, the more that you get. Unless otherwise specified, the prices are, from left to right, the 1lb, 5lb, 10lb and 20 lb prices. See the Shipping Rates for more info. All the chemicals listed on this page (in blue) require a DOT-E-8249 Exemption box (see shipping rates for details)
The last thing listed behind the stock number is the hazardous class, if any, of the item. The Shipping class Legend follows. If any of these are listed after a chemical, that chemical is hazardous, but some of them may be shipped as a limited quantity with no hazmat. Those that can are as listed below in the color coding.
DW=Dangerous When Wet; SC=Spontaneously Combustible;
OX=Oxidizer; FS=Flammable Solid; FL=Flammable Liquid; PM=Poisonous Material;
CM=Corrosive Material; AG=Aerosol Gas; ORM=ORM-D (cannot be shipped with other hazmat items, but is not hazardous itself)

For our safety as well as yours, we ship everything according to regulations. The DOT has no sense of humor!
Note: For instructions on using the shopping cart, click here.
Color Coding:
Green - means that particular item is not considered hazardous. However, items that are listed as ORM-D CANNOT be shipped to other countries (no international shipping). E-mail us if you have a question on a partcular item. ORM-D's are not considered hazardous by ground service.
Orange - means the item is normally hazardous, but we can ship it without a hazmat fee (in 1LB quanities, up to 10LBs, at 1LB price)
Red - means that the item must be shipped hazardously, regardless of qty ordered.
Blue - require a DOT-E-8249 Exemption box and hazardous fees.

If you are placing an order with us online, you must be on file with us, regardless of what your first order is. This means that we have to have a signed in ink order form and a copy of your driver's license on file. If you do not have these things on file with us, it will just delay your order. You only have to do it once and then you can order whenever you would like. Go to our order form page to print out the order form there. Then you can use that to fill out and send in.

For the MSDS information buttons, please realize these may or may not be the same ones that come with your order. We have them included here for your convenience and they are pulled from the internet, not necessarily from the manufacturer that we get the material from.

If at any time you want to review your order so far, please click below.

Graphite - [C] - conductive - propellant opacifier - refractory - Stock #C147
Superfine 5 micron, conductive powder.



| | | | |
| --- | --- | --- | --- |
| $8.85 | $40.20 | $72.60 | -------- |

GROG ABRASIVE GRIT - crushed quartz grit, added to nozzle clays for better adhesion to case under pressure - Stock #C147B



| | | | |
| --- | --- | --- | --- |
| $3.95/lb | $17.95/5 lbs | -------- | ----- |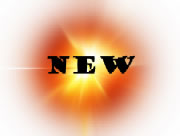 Guanidine Nitrate, [CH6N4O3] Aminomethanamidine nitrate. Stock # C147GN - OX
White solid guanidine and nitric acid salt, popularized by its use in the Jetex model airplane engine monopropellants of years past. Today, it is still being used in high energy rocket propellants, air bag gas generators and pyrotechnics. Assets of use include high gas output and low flame temperatures. Its monopropellant specific impulse is 177 seconds (1.7Kn x s/Kg). Soluble in water, methanol and acetone.

| | | | |
| --- | --- | --- | --- |
| $18.50/lb | $87.95/5 lbs | ----- | ----- |

Guar Gum - powder, water soluble binder - Stock #C147B1



| | | | |
| --- | --- | --- | --- |
| $9.50 | $46.00 | -------- | ----- |

Gum Arabic (acacia gum) - powder, binder - Stock #C147C




HC-434 (CTPB) Resin - carboxyl terminated polybutadiene (CTPB) - Stock #C149A Sale Price
Uses DER-331 epoxy to cure (2-3% @ 170-200 F)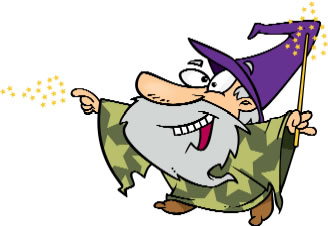 Sale Price - $13.50/qt (ship wt 3 lbs)

Sale Price - $29.50/gal (ship wt 10 lbs)

Hexachloroethane (HCE) [C2Cl6] fine, 89% chlorine donor - Stock #C149B - PM
Hi-temp oxidizer in smoke compositions.



| | | | |
| --- | --- | --- | --- |
| $7.50 | $33.60 | $65.50 | -------- |

Hexamine [C6H12N4] (hexamethylene tetramine), fuel - Stock #C149C - FS
Used in blue flame & star compositions, as a fuel for straw sparklers, in electric match formulations and as fuel pellets to heat food.





HX-878 Tepanol - liquid bonding agent & curative - Stock #C149E
Chemisorbs and crosslinks the polymer into the crystalline oxidizer in composite rocket propellants.


| | | | |
| --- | --- | --- | --- |
| $7.60/8 oz (ship wt 1 lb) | $27.00/qt (3 lbs) | Sale price $75.90/gal (ship wt 10 lbs) | Bulk Sale $225.00/5 gal (ship wt 47 lbs) |

Hydroxyethyl Cellulose (HEC or Cellosize, cellulose ether) - Stock #C149F
Excellent water soluble binder and tackifier/thickening agent. Excellent choice for use when granulating mixtures. Makes hard granules when as little as 4% water solution is used. a small quantity added to other water soluble binders will increase grain strength.




| | | | |
| --- | --- | --- | --- |
| $8.25 | $38.20 | -------- | ----- |

Chemicals A | Chemicals B | Chemicals C | Chemicals D | Chemicals E-F | Chemicals I-L
Chemicals M | Chemicals N-P | Chemicals Q-S | Chemicals T | ChemicalsU-Z