We have an email list for those that want to receive the monthly specials we run. If you are interested in being on that list, email us at subscribe@firefox-fx.com

This page is dedicated to overstock bulk materials which would include discontinued items, one of a kind items, limited supply materials, surplus materials, short supply items and newly acquired items added to our ever expanding inventory. Because they are priced below wholesale, they are limited to stock on hand and will not last long at these prices. Act early! YOU MUST USE THESE ORDER BUTTONS TO RECIEVE SPECIAL SALE PRICE OR CALL YOUR ORDER IN AND MENTION OVERSTOCK SALE!! The quantities listed as available are what we started with. Call to see if its still available.
All sales final. Prices do not include 3% order processing fee, shipping or hazardous materials fees (should there be any).

WE NOW HAVE HAZMAT BOXES LARGE ENOUGH TO SHIP UP TO
60 LBS!!
They cost only a few dollars more but can hold twice as much as our 30 lb boxes which saves one of the $27.50 hazmat charges incurred when shipping two boxes.
We can mix up to 3 different oxidizers in a hazmat pack with a total of 30 lbs per box to shave you shipping. KCLO3, KCLO4 and AP packaged in bulk 5 lb or larger tubs must be shipped as a hazmat item and as such cannot be sent by mail. In 1 lb packages (@ the 1 lb price) they are not hazardous and can be sent as an ORM-D by UPS or by mail. Unless otherwise specified, we send most chemical ORM-D's by USPS (domestic mail).

Most of these bulk materials must be shipped by motor freight. You may also add other items you need with them to save money on shipping. We can offer up to a 60% to 70% discount on motor freight shipping by UPS Freight, Fed Ex Freight or USF reddaway.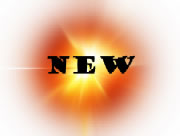 Aluminum Roof Coating/Sealant, for sealing metal or wood roofs and vents. Stock # C104ARC
This is the roof sealant used to seal metal roofs on mobile homes and out buildings or barns, sealing around air conditioning units and vents, etc.. It can be rolled on like a thick paint or mopped on and adheres to most any surface including wood, shingles, cement, metals, asphalt, rubber, plastics, glass, etc.. Can also be used as a sealant to coat outer basement walls and bunkers before burial! Color is usually silver or bronze and sometimes black in color but we can't guarantee any particular color. This is surplus material currently being sold to roofing companies in bulk 55 gal drums at huge savings. We got our hands on some to pass the savings onto those of you out there that like to save money and do it themselves. We used it on our main building here. Drum mixing is accomplished by using a long shaft "mud" mixer blade (we bought ours from Harbor Freight Tools and welded a longer shaft on it). Comparable product at Home Depot is over $76.00/4.75 gallons. If you are a roofer, buy it in bulk while it lasts! 55 gallon drums must be shipped by motor freight. Call for a shipping quote. We have only five drums left at this price.

Internet Special $225.00 / 55 Gallon Drum

2-Ethylhexyl Acrylate (EHA), Acrylic acid ester, [CH2=CHCOOC8H17] Acrylic monomer and plasticizer. Synonyms; Acrylic acid, 2-ethylhexy ester; Octyl Acrylate; 2-Propenoic acid, 2-ethylhexy ester; 1-Hexanol, 2-ethyl-, acrylate; 2-ethylhexyl 2-propenoate; 2-Ethylhexyl 2-propenoate; 2-Ethylhexanol acrylate; 2-Ethyl-1-hexyl acrylate; 2-Propenoic acid octyl ester; EHA; Ethyl hexyl acrylate; Octyl acrylate. Stock # C1463

Acrylic acid is the simplest unsaturated carboxylic acid which has double bond and carboxyl group in C3 one molecule with the formula CH2=CHCOOH. The vinyl group is attached to the carbonyl carbon directly. The systemic name is 2-propenoic acid. Acrylic acid has two reaction points or functional groups required for polymerization process. Purified (glacial) acrylic acid is a clear, colorless liquid with a characteristic acrid odor (Acidity (pKa) 4.35). It is miscible with water, but soluble in ether and alcohol. Acrylic acid undergoes the typical reactions of a carboxylic acid and forms acrylic esters - basic alkyl esters are methyl, butyl, ethyl acrylate, and 2-ethylhexyl acrylate. Acrylic acid and its esters undergo the reactions of the double bond which readily combine with themselves or other monomers (e.g with methacrylates, acrylonitrile, maleic acid esters, vinyl acetate, vinyl chloride, vinylidene chloride, styrene, butadiene, unsaturated polyesters and drying oils, etc.) to form homopolymers or co-polymers which are used in the production of propellant binders/elastomers, coatings, adhesives, caulks, elastomers, super absorbent polymers, flocculants, as well as fibres and plastics. Acrylate polymers show a wide range of properties dependent on the type of the monomers and reaction conditions. Due to its low volatile nature plus reactivity of double bonds, it is also the perfect choice for plasticising many applications. Commonly used with a monomer containing reactive cure sites selected from the group consisting of hydroxyl groups (HTPB), glycidyl groups, carboxylic acid groups (CTPB), and unsaturated cure sites is incorporated into a rubbery polymer (R-45 polybutadiene/HTPB, PBAN/CTPB, Polyester F17-80/CTPB and HC434 resins/CTPB). Special Sale Priced............ We have four 55 gallon drums at this price. Price is for full drums only.

$4.95/gallon $272.25/55 gallons

HC-434 Resin / Polymer

Propellant and Pyrotechnic Binder. Heat cured @ 140-190°F using Epoxy, this high quality polymer is used to make hybrid rocket propellant fuel grains and moisture proof pyrotechnic mixtures and devices such as color stars for fireworks shells and signal flares for both aerial and ground illumination. Included free with each order, we will send information including simple procedures and formulations to make all of the above listed items - in several vivid flame colors! One pound of HC-434 will make over 7 lbs of pyrotechnic composition! You can apply the information to dozens of other similar applications as well. Step out of the dark ages and into the future of pyrotechnics using polymer based (composite) binder systems! Ignition Pellets; by weight - Polyester resin 14 parts, DER-331 Epoxy 3 parts, Versamid 140 1 part (optional but cures it faster), Potassium perchlorate 62 parts, Charcoal, air float 8 parts, Red iron oxide 3 parts, Aluminum 40-270 mesh 2 parts, Magnesium 10-60 mesh 7 parts, A pinch of Titanium may also be added for additional hot sparks. Mix thoroughly and press into a 3/8" to 1/2" thick sheet, score into squares and cure until tackless @ 140-190°F. Break into pieces along the scoring. The rough surface helps make them easier to ignite or a small hole may be made using an ice pick and a length of safety fuse added. Dozens of applications! Keep some larger pieces in your car or camper for emergency campfires. Stores well - almost impervious to moisture! These would sell well at gun shows or package them for sale to sporting goods stores. Quart and gallon pricing in chemical section. We have only four drums at this price.
55 gal / 500 lb drums (550 lbs ship wt.) - Our price $175.00/drum


Strontium Nitrate [Sr(NO3)2] - fine, for red flames, strobes, etc. (42% Sr)- Stock #C194 - OX
This material is in drums and is lumpy/hard. Grind it yourself and save $$$$$. Drum quantities requires an AFTE, manufacturing permit to order. Please see our home page under the heading 'please read this before ordering'. We have approx 5000 lbs at this price.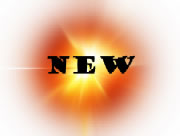 Special 500 lb Price $0.95/lb $475.00/500 lbs


Special 2000 lb Price $0.70/lb $1400.00/2000 lbs

Hexamine, powder C149C
New virgin material IN DRUMS @ 275 lbs net each not bags. Manufactured by Wright Corp., NC. MSDS available by e-mail.
No ATFE required to purchase, no quantity restrictions. We have ten drums at this price.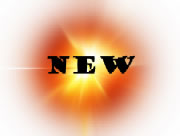 $1.75/lb - 275 lb lots $481.25/275 lbs

$1.00/lb – 1100 lb lots $1100.00/1100 lbs


MAGNESIUM !!
SALE!! SALE!! SALE!! SALE!! SALE!! SALE!!
Firefox has the largest selection of magnesium products for the pyrotechnic industry, all at discount prices, all shipped within mandatory regulations. Whether you are a hobbiest or professional, check our chemical section for stock sizes. Ask us about particle sizes not listed.
Magnesium, granular, floor sweepings [Mg] Stock # C157FS - FS

This material is sweepings from the cement floor during the manufacture chipping and milling process and packaging. As floor sweepings, it could have some slightly oxidized lumps and some debris such as occasional broom bristle, wood slivers or dirt. It can be screened for a variety of particle sizes (average particle size approx 70-120 mesh) with some chips. We have tested it as emergency firestarter base, in propellants, illumination flares, stars and comets, strobes, igniters, thermites, primes, ignitercord, composite pyrotechnics, etc. Once you see it you will know why we won't have it long at this incredibly low price!! Those who hesitate loose! Stock #C157FS . NO ATFE manufacturing permit required to order. We have only four drums left @ 400 lbs each at this price.
Magnesium, spheroidal, -50 +100 mesh [Mg] Stock # C158/50100 - FS
High quality brand new high density, free flowing spheroidal magnesium from E.S.M.. This particle size is used in magnesium flares, flash/stun and other similar military ordnance. In pyrotechnic use, it can also provide the high candella silvery tail of rockets, comets, stars, star cores, exploding targets and in thermites. No ATFE required to purchase, no quantity restrictions.
We have one drum only @ 200 lbs net $3.00/lb $600.00/200 lbs
We have one drum only @ 250 lbs net $3.00/lb $750.00/250 lbs

We have six drums only @ 400 lbs net $2.75/lb $1100.00/400 lbs

Magnesium, spheroidal, 90 micron [Mg] Stock # CMG90MIC - FS

High quality brand new high density, free flowing spheroidal 90 micron (170 mesh) magnesium from E.S.M.. This particle size is used in magnesium flares, flash/stun and other similar military ordnance. In pyrotechnic use, it can also provide the high candella silvery tail of rockets, comets, stars, star cores, primes, electric match comps, thermite and tracer primes, exploding targets and in thermites. An ATFE manufacturing permit is required to purchase. We have only four drums at this price.

We have four drums only @ 400 lbs net $3.25/lb $1300.00/400 lbs


Magnesium, spheroidal, -150+325 mesh [Mg] Stock # CMG150/325 - FS
This particle size is used in magnesium flares, flash/stun and other similar military ordnance. In pyrotechnic use, it can also provide the high candella silvery tail of rockets, comets, stars, star cores, primes, electric match comps, thermite and tracer primes, exploding targets and in thermites. An ATFE manufacturing permit is required to purchase. We have only one drum at this price.

We have one drum only @ 300 lbs net $3.25/lb $975.00/300 lbs

Magnesium, MRE / FRH Mix [MgFe] Stock # CMGMRE - FS
Wikipedia; A flameless ration heater, or FRH, is a water-activated exothermic chemical heater included with Meals, Ready-to-Eat (MRE), used to heat the food. Us military specifications for the heater required that it be capable of raising the temperature of an 8 oz (226.8 g) entree by 100 °F (56 °C) in twelve minutes, and that it has no visible flame. The ration heater contains finely powdered magnesium metal, alloyed with a small amount of iron, and table salt. To activate the reaction, a small amount of water is added, and the boiling point of water is quickly reached and maintained as the reaction proceeds.
When the MRE's are out of date, the heater material is removed and the food is discarded. The FRH mixture (magnesium metal, alloyed with a small amount of iron, and table salt) is emptied into drums for destruction. We get it before it goes to the incinerator. This like new material can still be used to heat rations, canned foods, liquids, use it in the workshop projects, and just about anything else....use your imagination! No ATFE permit is required to purchase. We have five drums @ 100 lbs net each.

We have five drums only @ 100 lbs net each $0.50/lb $50.00/100 lbs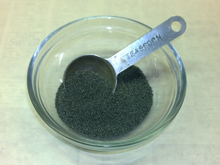 Zinc, fine spherical shot, approx 50 mesh - Stock #C200SHOT (click on picture to enlarge)

Can be melted for plating purposes, or making anodes. One customer melts it and casts anti-fouling gas check bullet bases for cast lead bullets and another customer casts cannonballs. We cast our milling balls out of it. Note; soft lead melts @ 621°F and zinc melts @ 787°F. How about hammer milling to a fine powder for pyrotechnic fuel for smoke, stars, rocket propellant with sulfur, composite delay and smoke compositions, etc.? We have only three drums @ 250 lbs net each at this price.


We have three drums only @ 250 lbs net each at this price. $0.75/lb $187.50/250 lbs


THERMITE COMPOSITION - INDUSTRIAL Stock # SECTHERM/IND - FS
High quality industrial thermic composition specially blended for industrial applicatioins to cut thick, heavy metals. It too produces molten slag alloys (in larger volume) and extreme heat in excess of 4500º F to weld metals together or cut through it like a cutting torch. The military uses thermite to destroy equipment, documents and other incendiary uses as well as remote welding. Normally difficult to ignite, it can be easily ignited using thermic prime composition, thermic igniters or a small amount of potassium perchlorate and/or magnesium powder. Easily cuts through 1/4" steel in seconds - heavier metals slightly longer depending on thickness. Virtually dozens of uses for camping and survival in any weather or climate. Comes with instructions. Non-Hazmat Shipping By US Mail - No ATFE required to order. We have only one drum @ 388 lbs at this price.
We have one drum only @ 388 lbs net $2.95/lb $1144.60/388 lbs

Boron - amorphous powder, - [B] Stock #C124B1
Used in high temperature compositions including prime/first fire mixtures, electric igniters, delays, rocket propellant temperature catalyst, thermites/thermates, etc.. Can also be used to create brilliant green flames in combination with perchlorates and/or potassium nitrate. Increases combustion temperatures. Very hard to get! We have only one drum @ 100 lbs net at this price.

We have only one drum @ 100 lbs at this price $21.00/lb $2100.00/100 lbs

BKNO3 - Boron/Potassium Nitrate Ignition Granules, 10-60 mesh [BKNO3] - Stock # C124BKNO3 - 1.3C
Boron, used extensively in thermic ignition compositions because of its extremely high heat of combustion, is combined with potassium nitrate (75%) and Ethyl Cellulose (1%) granulated into a flowable ignition mixture with a heat of reaction much higher than most any other ignition prime. It is used in many military devices, automotive gas air bag cartridges and other industrial use. This commercially produced igniter composition is 24% Boron for reliable ignition of most any pyrotechnic mixture. With boron prices being what they are, you cannot make it yourself at a lower cost than this, nor will you find it anywhere else at any price! Easy to use, simply press the granules into place or they can be mixed with nitrocellulose lacquer and applied. One pound goes a long way! Weight wise, there is 7000 grains in a pound. It takes as little as 5 grains per device for ignition. That means you will be able to reliably prime up to 1400 devices per pound of BKNO3! Reliable ignition for less than 2¢ each! Sold in cases of ten one pound cans only. Shipped by motor freight. We have 20 cases left at this price.
While supply lasts. . . . . Full case of 10 lbs (10 @ 1lb)

$25.00/lb $250.00/10 lbs

Nitroguanidine, (NG) wetted with 20% water, Picrite [CH4N4O2] Stock # C163NG

Crystalline solid in water, mainly used to manufacture propellants, notably triple base smokeless propellants. It has also found application in modern smokeless or low smoke pyrotechnic formulations and as an additive to modify burn rates. Nitroguanidine reduces the propellants flame and flash temps without sacrificing chamber pressures. Relatively of low sensitivity, used as an explosive, it is only detonated with a blasting cap and/or booster explosive and has high detonation velocity. It can also be found in insecticides, having a comparable effect to nicotine. Slightly soluble in alcohol. Although shipped as a flammable solid, according to DOT regulations, wet nitroguanidine is considered an explosive and must be stored in an approved explosives magazine. An ATFE is required to purchase nitroguanidine. Hazmat shipping is also required for any quantity.
Add this to your inventory of hard to find exhotic chemicals! We have four drums @ 80 lbs net each at this price.

$11.00/lb $880.00/80 lbs High quality from Germany

Nitrocellulose, Solid 12% Nitrogen, 5.0 to 6.5 sec 4000 series 25% water - [C6H7N3O11] Stock #C163/NCS - FS

Shipped moist according to regulations - simply dry and disslove in Acetone or M.E.K. for 'lacquer'. 1 to 1.75oz NC/qt of Acetone for binder for stars, smoke, igniters, etc.; 3.5oz/qt of Acetone for thick concentrate. 1 lb makes up to approx 4 gallons of solution. Maximum absorbtion is approx 4.5 to 5.0 oz NC per quart for a jelly-like viscosity. Methanol can be added to both slow evaporation/gelling (extend work time) and lower the solution viscosity. Up to 10% methanol is common practice. We have two drums @ 125 lbs net each at this price.


Guar Gum - lumpy/hard, water soluble binder - Stock #C147B1
Our normal retail price for Guar gum is $9.50/lb, well above dextrine and others. Here's your chance to get it below wholesale cost. All you need to do is crush and/or grind it yourself and save $$$$. We were able to get fifty 50lb boxes for this sale. It is hard/lumpy and some have slight yellowing on top but works like new for pyrotechnic binders and fuel. This one can be shipped by UPS.


FULL ROLL CLOSEOUT PRICE ON ALL EPDM CHAMBER INSULATION IN STOCK
EPDM RUBBER - CHAMBER INSULATION
This thin rubber insulation is applied to the inner wall of the motor chamber to insulate the casing from the combustion heat generated during operation, thus increasing the life of reuseable casings and allowing adequate low cost materials to be used as expendable motors. The propellant may be cast directly into the EPDM lined chambers or an additional liner of carbon cloth be placed between EPDM and propellant thus allowing the higher cost EPDM to be used again. Unused NASA surplus.We are closing out all of our EPDM rubber at well below our cost. The chart below shows what we have and what it sells for at our normal retail price.

Full roll price on any size is $1.00/lb
| | | |
| --- | --- | --- |
| EPDM215/109 | EPDM - Carbon Fiber Filled 21.50" wide X .109" thick | $6.00/ft (12 ozs/ft) |
| EPDM36/030 | EPDM - Textured For Bonding 36" wide X .030" thick | $2.50/ft (12 ozs/ft) |
| EPDM36/063 | EPDM - Textured For Bonding (nat rubber) 36" wide X .063" thick | $4.50/ft (2 lbs/ft) |
| EPDM36/101 | EPDM - Asbestos/Silica Filled 36" wide X .101" thick | $6.00/ft (3 lbs/ft) |
| EPDM48/215 | EPDM - Natural Rubber 48" wide X .215" thick | $9.60/ft (5.5 lbs/ft) |
Basic applications; .030" = F through I motors, .101" & .109" = I through K motors, .215" = L and larger



CARBON GRAPHITE CLOTH HEAT SHIELDING - LINER & GASKET MATERIAL
Used by NASA for heat shielding and protection where direct heat, flame or high heat transfer is a problem. Flexible cloth-like weave (carbonized rayon fibers) and super thin web (.027" thick) enables its use most anywhere including fireproof gaskets and casing liners in rocket motors or other devices, blast plate protection on launch pads or welding applications, firewalls, etc. Use to line inner casings and cast or compress propellants, smoke comps, etc. directly into them for protection from burn-through. Lowest cost insurance money can buy! Easily cut with scissors or punched with disc cutters.Can be "painted" with epoxy or fiberglass resin and sandwiched together in a hot press to form under pressure and heat. Make most any thickness, including blocks for lathe turning into nozzles or nose cones (hollow out for nose cones).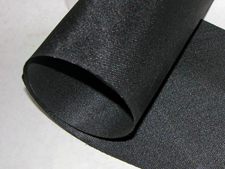 "CLOTH OF A THOUSAND USES"
We have several rolls that are 42" to 48" wide that we will sell at this price
Stock #
Description
Price
CCLOTH/42
Carbon Graphite Cloth .027" thick X 42" to 48" wide
Rolls are approx 8-9" diameter and 65-75 lbs


$75.00/roll
Firefox Enterprises LLC
PO Box 2668
Pocatello, ID. 83204
(208)237-1976